About VTE Europe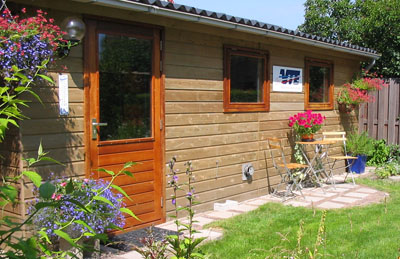 Organization
VTE Incorporated is the parent company of VTE-Europe. VTE Inc. specialises in the manufacture of terminal insulator caps for all electrical applications, including batteries.
The company VanTielen Enterprises (VTE) was founded in 1982 and has today offices in the USA and Europe (The Netherlands). Together, they have developed a full line of proprietary items, which are capable of protecting electrical cable terminals. VTE has sustained an average growth rate of 15% annually. Total annual sales are 3+ mill USD. We produce approximately 9,000,000 parts (one-shift basis) which represents approximately 30% of capacity utilisation. All of our products either meet or exceed certain standards like ABYC Section 11, UL 94-V2, UL 94-V0, SAE, CE, DIN, ANSI, ISO, QS, O.P.E.I. The typical materials range from PVC (105 Deg. C) at the low end of the market requirements to TPR (Thermo-Plastic Rubber) (125 Deg C).
Customer Profile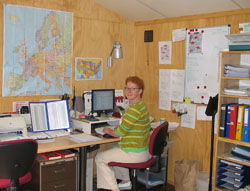 Potential customers and targeting groups are companies dealing with electrical equipment and or electrical safety. VTE products serve nowadays the following industries: automotive, truck, bus, marine, outdoor power equipment, stationary batteries (UPS, TEL, CATV). Some of our 450 customers are:
Netherlands:

Mastervolt - Spyker Cars

Germany:

MTU

Sweden:

Stiga AB - Electrolux - Volvo Penta

Belgium:

Van Hool

UK:

Sabre Engines - Lewmar Marine - Power Battery - C&D

Austria:

Eltrona RKT

USA:

Enersys - Exide Corporation - Toro - Ford - AM General - East Penn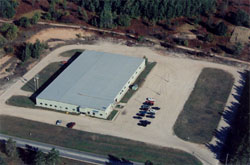 Facilities
The general office is located in Pellston, Michigan USA. The building is 37,000 Square Ft (4100 Square meters) on 10 Hectares of land and is a modern steel building. 7,000 Square Ft. of the building is dedicated to office space, including engineering, research, and development. Production and storage departments are insulated and heated to assure the material quality of the VTE insulators. The VTE-warehouse is situated close to the city and located adjacent to a regional Airport. These features keep delivery times at their minimums. All of the departments are supported with "State of the Art" computers to be on the leading edge of modern technology. The USA offices are open Monday through Friday 8:30 am till 5 PM (EST) GMT-5. The European offices are open Monday through Friday 9 Am till 5 PM (Central European time).
Manufacturing Equipment
Injection moulding machines (20 units) ranging from 30-175 Ton, and from 3 Oz. (85 gram) to 8 Oz. (227 gram) shot size. Typical outputs range from 120 to 1200 pieces per hour. The equipment is supported by a maintenance department, which has "in-house" capabilities to repair moulds and rebuild machinery, including complete installation of PLC's (Programmable Logic Controllers). In our shop you will find the equipment common to most repair facilities; such as lathes, surface grinders, drill presses, and vertical milling machines. Further specialised equipment is available to repair hydraulic components.
Summary
Our operations consist of various injection molding machines capable of creating our numerous terminal insulation products. Our machines are able to create product in many material options, to satisfy industrial needs and standards. Most of our product can be created in (15) colors, including clear. Should the need arise, our engineering staff can custom engineer a solution to fit your needs, either by re-engineering an existing solution, or creating a whole new model from scratch.
Over the last few years, we've grown to include electro-mechanical items, such as power distribution posts, power bushings, lug and ring terminals, fuses and fuse holders. Our electro-mechanical products are engineered to work with our terminal insulators to ensure product protection, user protection and standards compliance. Look through our web site, request a catalog, or give us a call to see how our product line can create a solution to fit your needs.
USA Factory / Headquarters
European Headquarters
Local Distributor (US)
VTE Inc.
5437 Robinson Rd
Pellston Mi 49769
United States
PH: 1.231.539.8000
FX: 1.231.344.5914
Email: info@vteworld.com
www.vteworld.com
VTE Europe BV
Trapgans 8 J
Ankeveen 1244RL
Netherlands
PH: 035-6565560
FX:
Email: info@vte.nl
www.vte.nl
VTE Warehouse
5437 Robinson Rd
Pellston MI 49769
United States
1.231.539.8000
1.231.344.5914
info@vtewarehouse.com
www.vtewarehouse.com